Cosmetic Dentistry – Abingdon, VA
Find a Dazzling, Confident Smile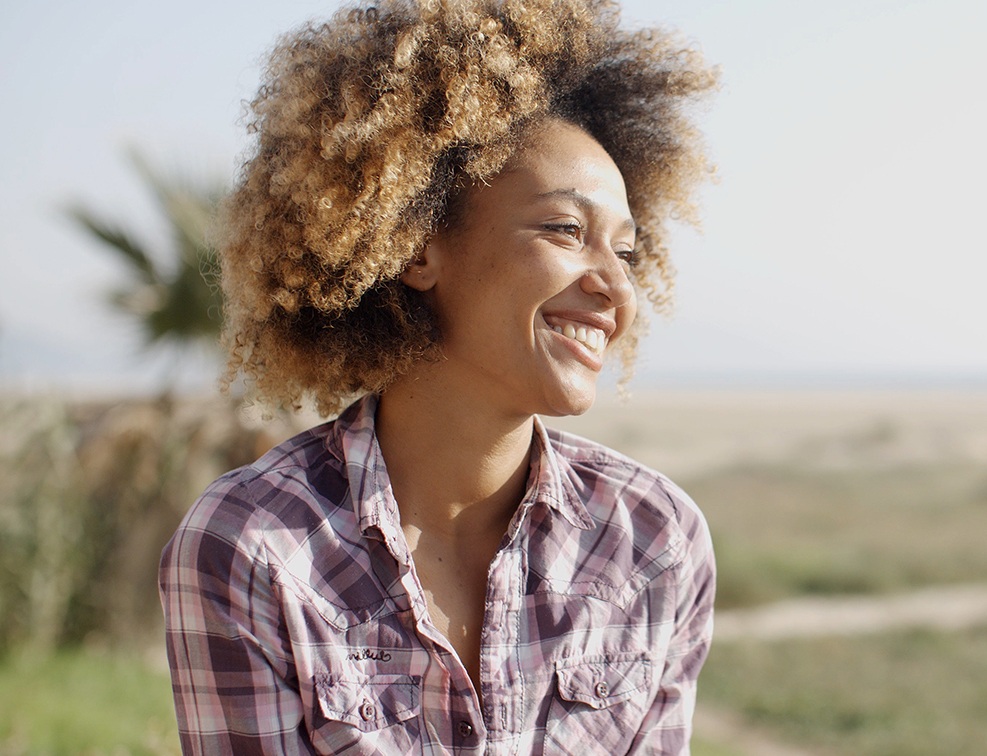 Do you always feel slightly anxious whenever someone pulls out their phone to snap a photo? Is it because you're self-conscious about the way your teeth look? If so, then Dr. Amburgey can rectify the situation with cosmetic dentistry. No matter what aesthetic flaws are making you ashamed to smile in front of others, our team can give you the beautiful, natural-looking results you deserve. Achieving a gorgeous grin is much easier than you might think. The first step in the process is calling our dental office to schedule a consultation to discuss cosmetic dentistry in Abingdon, VA!
Why Choose Amburgey Dental for Cosmetic Dentistry?
In-Office and Take-Home Teeth Whitening
Dentist with 15 Years of Experience
See Your Results Early with Virtual Smile Design
Porcelain Veneers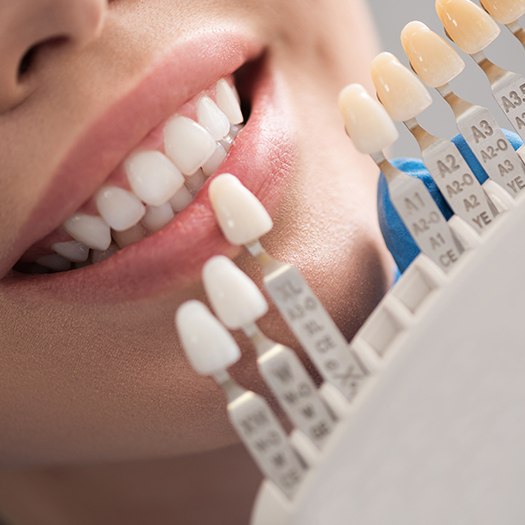 Veneers may be the option for you if you want to create a uniform, white, beautiful smile. They can transform crooked, misshapen, discolored, chipped, or uneven teeth. Veneers are very thin porcelain shells that are bonded onto the front teeth. Essentially, they're like little "masks" that conceal virtually any cosmetic imperfections in your smile. Plus, getting veneers is an easy process that often requires only two visits.
Lumineers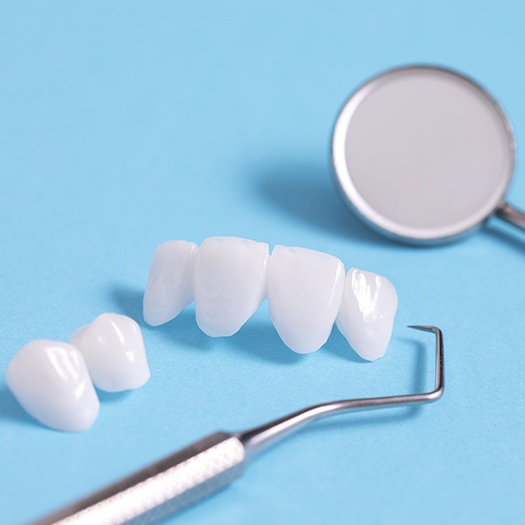 Traditional veneers require a sliver of tooth enamel to be permanently removed. With Lumineers, we can transform your smile without altering your natural tooth structure. Lumineers are a thinner type of veneers and, in many cases, can provide the same dazzling results and last just as long as traditional veneers.
Metal-Free Dental Crowns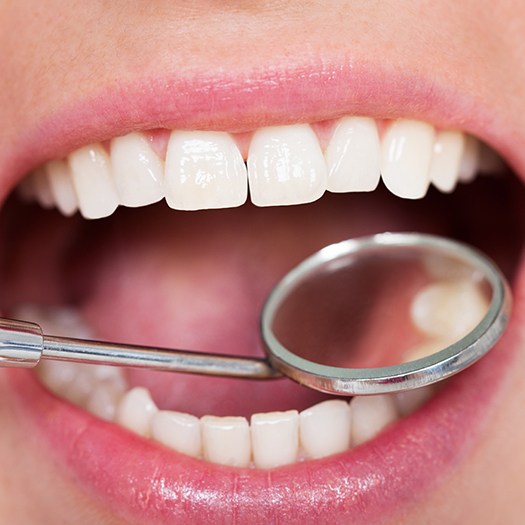 Dental crowns are an ideal way to repair teeth that have been weakened by decay or a very large filling. A crown may also be recommended by the dentist for someone who wants to improve the appearance of the tooth or to help hold a bridge firmly in place. Teeth that have had a root canal also require a crown to protect what is left of the tooth.
Cosmetic Dental Bonding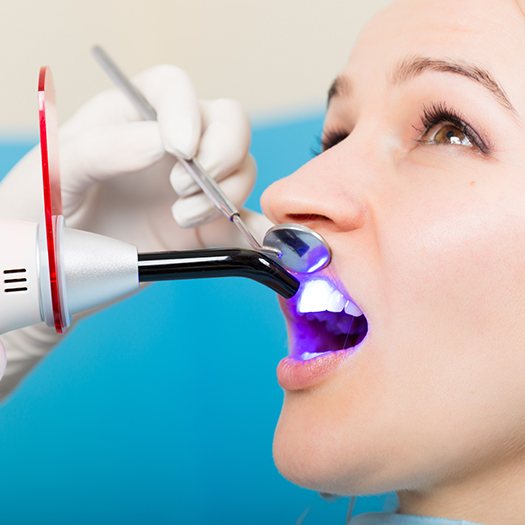 The same composite resin material that we use for tooth-colored fillings can also correct minor cosmetic dental flaws like cracks, chips, stains, or small gaps between teeth. While the results of cosmetic bonding are often not as durable as those of veneers, they should look just as effortlessly natural. If you wish to conceal just a couple of tiny imperfections, cosmetic bonding is a simple, painless treatment that usually only takes one appointment.
Learn More About Cosmetic Dental Bonding
GLO Teeth Whitening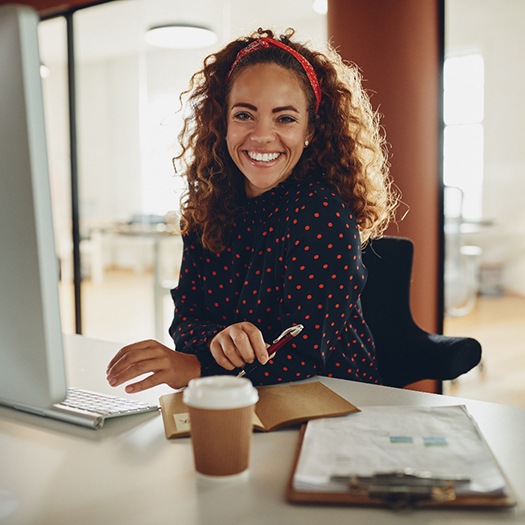 If your pearly whites have become discolored due to habits like smoking or drinking too much tea or coffee, then you may have tried over-the-counter teeth whitening products. However, these solutions are not nearly as effective as the treatment we offer at Amburgey Dental. We can provide you with a GLO teeth whitening kit so you can achieve results in the comfort of your own home.
Learn More About GLO Teeth Whitening
Virtual Smile Design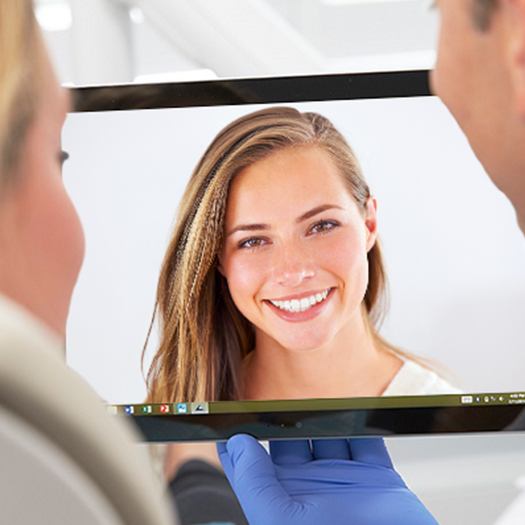 Want to get a preview of how your results will look before you even undergo treatment? With Virtual Smile Design technology, we can help you peer into the future of your smile. A picture of your current smile can be altered to reflect how veneers, teeth whitening, or any other cosmetic treatment will transform your appearance. From there, we can easily make adjustments to ensure you get the results you truly want.
Understanding the Cost of Cosmetic Dentistry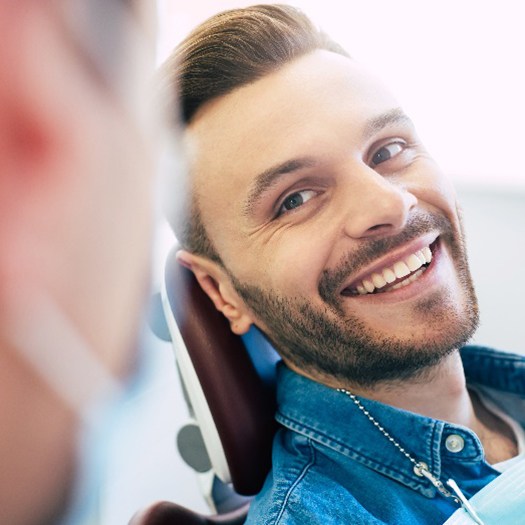 Whether you want to lighten your smile with professional teeth whitening, straighten your teeth with Invisalign, or completely transform your grin with veneers, you might be wondering, "How much does cosmetic dentistry cost?" It's a fair question, but there isn't a one-size-fits-all answer. To get an accurate estimate of the price, we encourage you to schedule a consultation with our team. You can also learn more about the different treatments available, how to make your smile transformation more affordable, and why it's well worth it right here!
Which Cosmetic Dental Service Is Right for Me?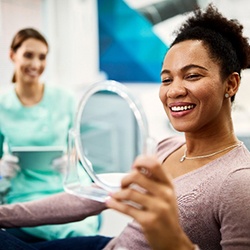 At Amburgey Dental, we offer our patients in and around Abingdon with multiple treatment options, including:
Veneers – In addition to being able to address several dental imperfections at once, veneers are incredibly versatile. Furthermore, they can last for more than 15 years with proper care, making them cost-effective in the long run.
Lumineers – Lumineers differ from veneers in one big way: they don't require any of your enamel to be removed. As a result, this cosmetic dental treatment is reversible, long-lasting, available in a wide range of life-like shades, and delivers beautiful results.
Cosmetic Dental Bonding – This is one of the most cost-effective treatments upfront. Of course, that does come with a trade-off: a shorter lifespan. That's why it's important to consider the dental flaws you'd like to address as well as the initial and overall price of your treatment over time.
Teeth Whitening – Teeth whitening is typically more mid-range in terms of cost, and it is ideal for patients who want to blast away stubborn stains. Our whitening kits give patients the beautiful results they desire from the comfort of their own homes too!
Invisalign – With see-through, comfortable aligners, Invisalign allows patients to straighten their teeth without calling unwanted attention to their smile. Good news: the revolutionary trays can also correct several common orthodontic issues, including overcrowded teeth and misaligned bites.
Remember, Cosmetic Dentistry Can Be an Investment Worth Making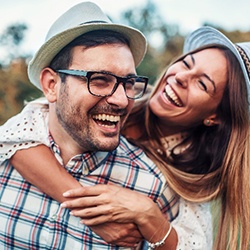 If you're interested in cosmetic dentistry but unsure if it's worth the investment, then let us assure you that the answer is "yes!" Remember, enhancing your smile has the potential to positively impact virtually every aspect of your life. In addition to boosting your confidence, a more beautiful smile can improve your career success and love life. Furthermore, there are several cosmetic dental treatments – from veneers to Invisalign – that can improve the health and function of your smile too.
How to Make Cosmetic Dentistry Affordable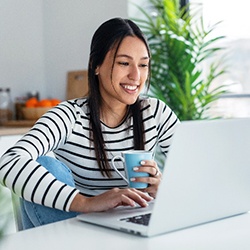 Don't worry – pursuing your dream smile doesn't mean that you have to break the bank. We offer multiple financial solutions, including flexible financing through CareCredit. With this trusted third-party financier, you can space out your payments instead of paying for the entire cost at once. We also offer periodic special offers, which can help reduce your out-of-pocket expenses. If you'd like to learn more about these options, get in touch!
Cosmetic Dentistry FAQs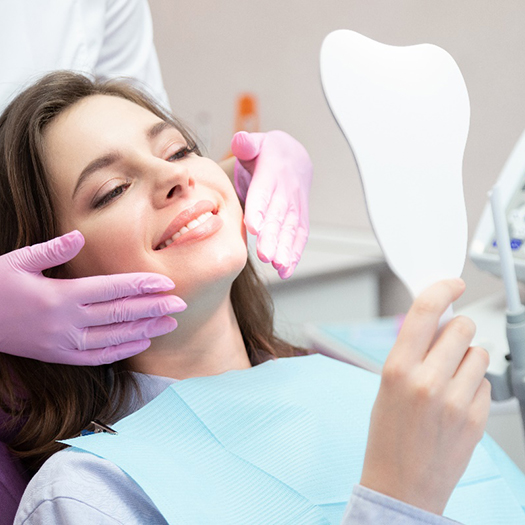 So, you want to get cosmetic dentistry? That's great news – its services will make your smile Hollywood-worthy! Even so, you may like to learn more about the field first. Doing so will settle if treatment is right for you. Luckily, we at Amburgey Dental will help: below are some oft-asked cosmetic dental questions and their answers. Reading them lets you see whether a cosmetic dentist in Abingdon could aid your grin. If you need other facts, though, call our office for details.
How Do I Know If I Need Cosmetic Dentistry?
If you aren't delighted with how your smile looks, you stand to benefit from cosmetic dentistry. The latter could transform your grin in various ways.
For instance, you may have stubborn tooth stains. While over-the-counter whiteners won't fix them, professional whitening could do the job. Our GLO take-home kit can brighten any smile by several shades!
Alternatively, maybe you're dealing with chipped or cracked teeth. You could rely on porcelain veneers in that case. After all, these unique shells would both enhance your pearly whites and protect them from bacteria.
Of course, the best way to see if you qualify for cosmetic work is to consult with Dr. Amburgey. He'll confirm if a treatment might benefit your chompers.
Does Cosmetic Dentistry Hurt?
Even if you want a nicer smile, you might fear treatment would be painful. There's no need to worry, though – cosmetic dentistry is painless! Indeed, dentists make aesthetic procedures comfortable.
Firstly, remember that most cosmetic dental work is non-invasive. Even standard teeth whitening and cosmetic dental bonding don't require anesthetics. Rather, the gels and resins they use won't irritate your mouth at all.
Furthermore, cosmetic procedures that are invasive numb your mouth first. (They can also include sedation upon request.) That way, you won't feel discomfort from the dentist's work. You may have some soreness after the treatment, but this will be mild and temporary.
Is Cosmetic Dentistry Covered by Insurance?
Sadly, dental insurance won't typically cover cosmetic dentistry. Most companies consider the latter's treatments elective and thus "medically unnecessary." As such, insurance benefits don't often extend to aesthetic procedures.
All that being said, there are occasional exceptions. Cosmetic treatment can sometimes be covered if it also has health benefits. (For example, a crown or veneer might get partial coverage if it protects a damaged tooth.) In these cases, about 50-80% of a procedure's cost is covered.
Given these facts, confirm your insurance benefits before pursuing treatment. Our office can even help you with this process.
How Can Cosmetic Dentistry Change Your Life?
Though it may seem frivolous, cosmetic dentistry can improve various aspects of your life. You just have to recognize the far-reaching effects of fixing smile flaws.
For starters, you'll likely take better care of your transformed smile. That's only natural – most are willing to brush, floss, and visit the dentist to keep a grin pretty. As a result, your oral health will greatly improve.
You're also probably going to show off your treated teeth by smiling. That's a good thing since revealing your smile lowers stress – the act causes your body to produce feel-good chemicals called endorphins.