Cosmetic Dentistry – Abingdon, VA
Find a Dazzling, Confident Smile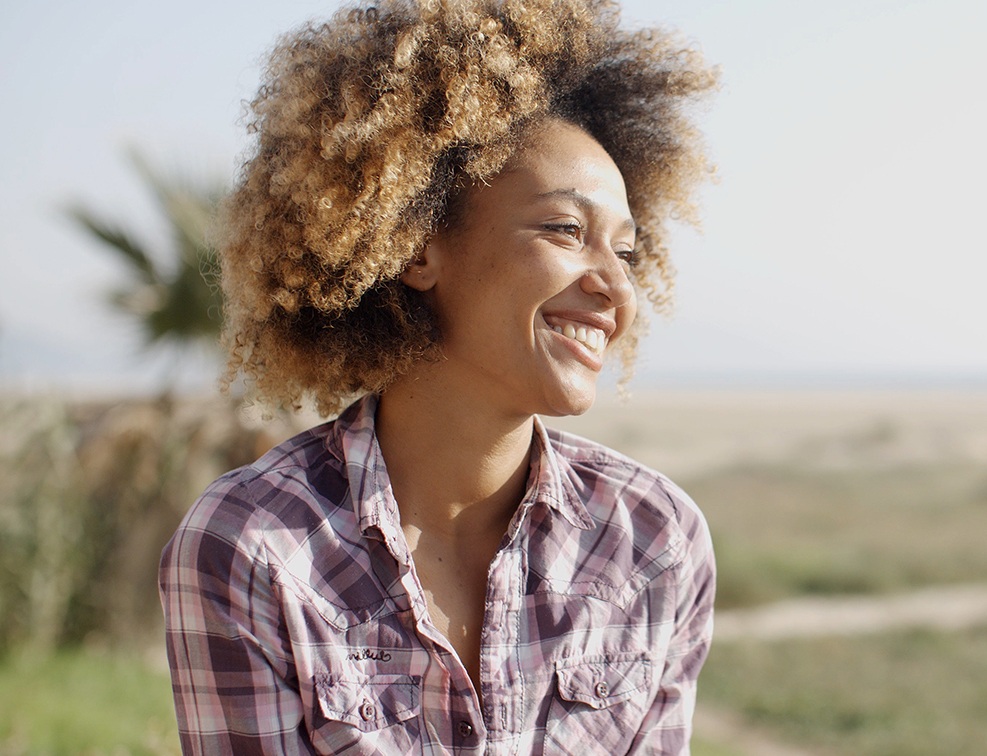 Do you always feel slightly anxious whenever someone pulls out their phone to snap a photo? Is it because you're self-conscious about the way your teeth look? If so, then Dr. Amburgey can rectify the situation with cosmetic dentistry. No matter what aesthetic flaws are making you ashamed to smile in front of others, our team can give you the beautiful, natural-looking results you deserve. Achieving a gorgeous grin is much easier than you might think. The first step in the process is calling our dental office to schedule a consultation to discuss cosmetic dentistry in Abingdon, VA!
Why Choose Amburgey Dental for Cosmetic Dentistry?
In-Office and Take-Home Teeth Whitening
Dentist with 15 Years of Experience
See Your Results Early with Virtual Smile Design
Porcelain Veneers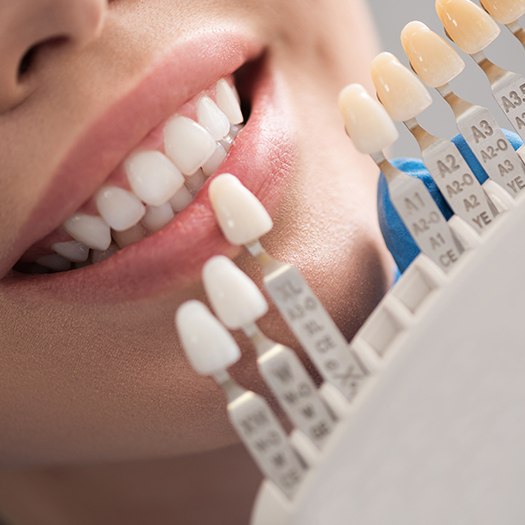 Veneers may be the option for you if you want to create a uniform, white, beautiful smile. They can transform crooked, misshapen, discolored, chipped, or uneven teeth. Veneers are very thin porcelain shells that are bonded onto the front teeth. Essentially, they're like little "masks" that conceal virtually any cosmetic imperfections in your smile. Plus, getting veneers is an easy process that often requires only two visits.
Lumineers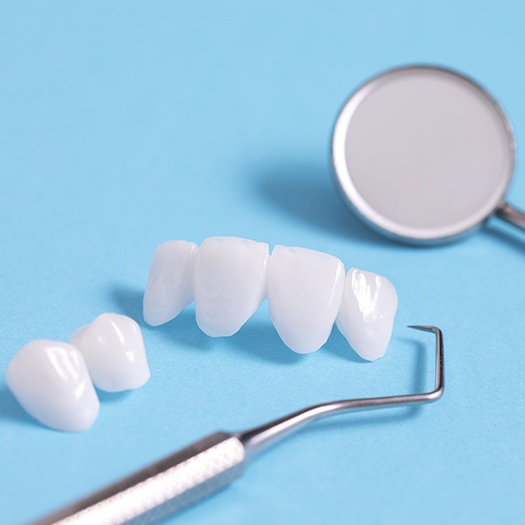 Traditional veneers require a sliver of tooth enamel to be permanently removed. With Lumineers, we can transform your smile without altering your natural tooth structure. Lumineers are a thinner type of veneers and, in many cases, can provide the same dazzling results and last just as long as traditional veneers.
Metal-Free Dental Crowns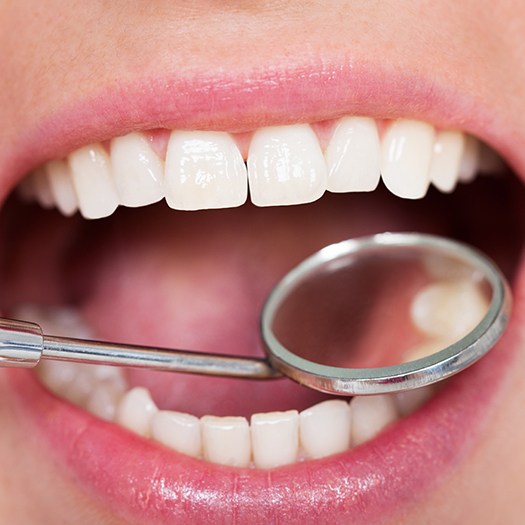 Dental crowns are an ideal way to repair teeth that have been weakened by decay or a very large filling. A crown may also be recommended by the dentist for someone who wants to improve the appearance of the tooth or to help hold a bridge firmly in place. Teeth that have had a root canal also require a crown to protect what is left of the tooth.
Cosmetic Dental Bonding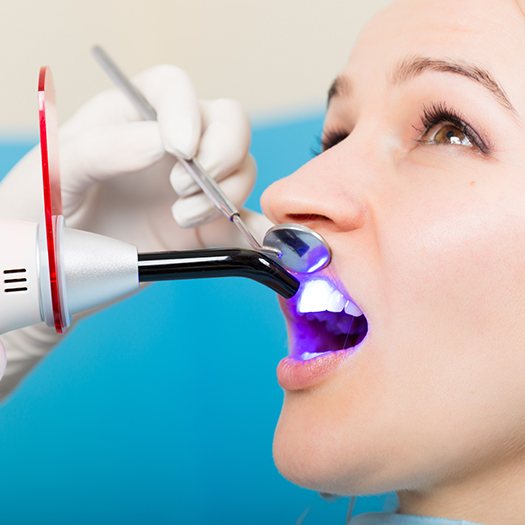 The same composite resin material that we use for tooth-colored fillings can also correct minor cosmetic dental flaws like cracks, chips, stains, or small gaps between teeth. While the results of cosmetic bonding are often not as durable as those of veneers, they should look just as effortlessly natural. If you wish to conceal just a couple of tiny imperfections, cosmetic bonding is a simple, painless treatment that usually only takes one appointment.
GLO Teeth Whitening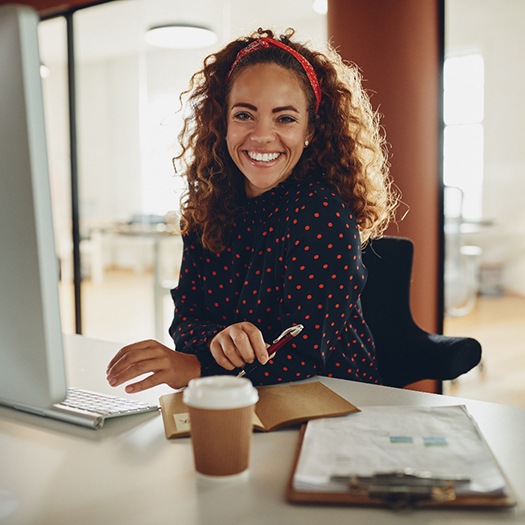 If your pearly whites have become discolored due to habits like smoking or drinking too much tea or coffee, then you may have tried over-the-counter teeth whitening products. However, these solutions are not nearly as effective as the treatment we offer at Amburgey Dental. We can provide you with a GLO teeth whitening kit so you can achieve results in the comfort of your own home.
Learn More About GLO Teeth Whitening
Virtual Smile Design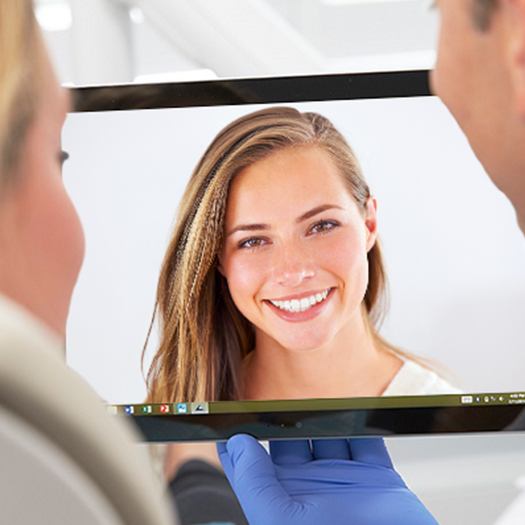 Want to get a preview of how your results will look before you even undergo treatment? With Virtual Smile Design technology, we can help you peer into the future of your smile. A picture of your current smile can be altered to reflect how veneers, teeth whitening, or any other cosmetic treatment will transform your appearance. From there, we can easily make adjustments to ensure you get the results you truly want.