Dentures – Abingdon, VA
Enjoy Life with a Full Smile Again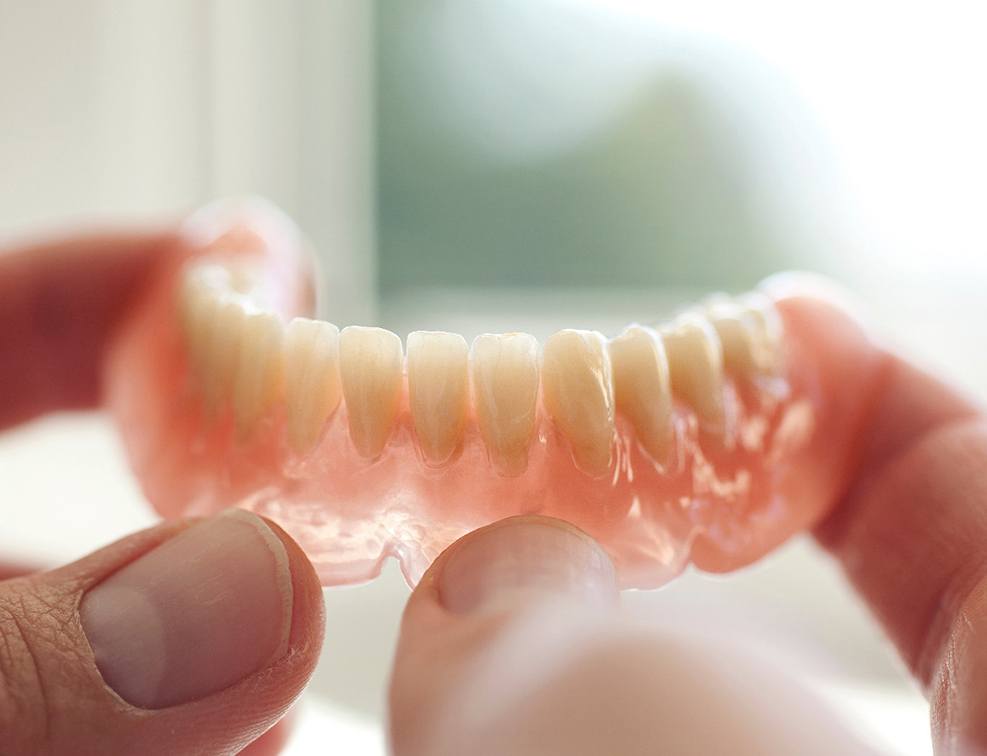 Eating all kinds of foods at your favorite restaurants, showing off a confident smile when meeting someone for the first time, speaking clearly at important meetings and events – all of these things are made possible by having a full set of teeth. When multiple teeth are lost, it can hinder your life in many different ways. But if you call Dr. Amburgey, he can restore your entire grin with an expertly-designed denture.
Why Choose Amburgey Dental for Dentures?
Long-Lasting, Realistic Restorations
Partnered with Local Dental Implant Experts
Dentist with Over 15 Years of Experience
Who's a Good Candidate for Dentures?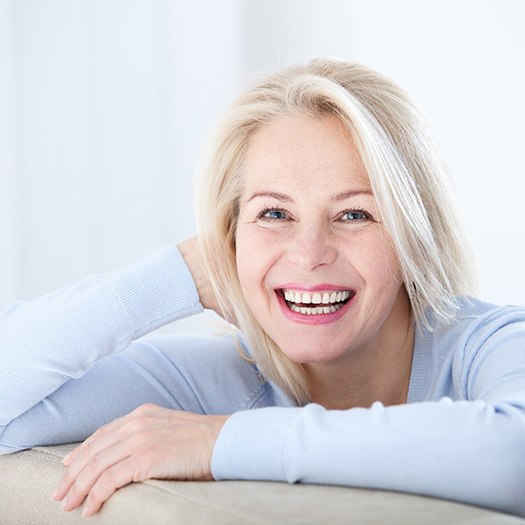 When suffering from tooth loss, it's crucial to replace missing teeth quickly. You should thus call our office at once to book a visit. Once we've performed an oral exam, we'll then assess if you're a good dentures candidate. You likely will be, though, since almost anyone can qualify for these prosthetics. However, don't panic if you're not eligible at first; you can become a candidate later by getting some prep work done.
Effects of Missing Teeth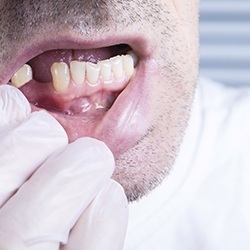 Before treatment, it's best to review the causes and effects of tooth loss. The practice will help you grasp why you may need dentures.
In terms of causes, a person might lose teeth for various reasons. A tooth could decay so much that it falls out or needs extraction. On the other hand, they could contract gum disease that wears down the bone and tissue securing their chompers. Getting teeth knocked out from an accident or injury is another possibility.
Regardless of causal factors, however, missing teeth produce harsh effects. For starters, the lack of pearly whites makes eating, speaking, and smiling harder. Furthermore, smile gaps could erode your jaw's bone tissue – a process that often triggers facial collapse. The same spaces may even cause more tooth loss.
What Qualifies You for Dentures?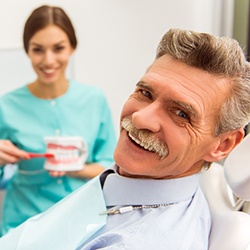 As referenced before, most patients who lack teeth can qualify for dentures. There are, however, other potential qualifiers (and disqualifiers).
For instance, oral health is a relevant consideration. Dentures, you see, can do more than replace already-missing teeth; they can do the same for sensitive or decaying ones. It's also crucial that a candidate have healthy gum and bone tissue. Without such things, a denture would lack the support necessary to work.
The number of teeth lost is also a concern. Depending on how many are gone, one of two possible denture types will be necessary. If you've only a few teeth, a partial model is ideal. In contrast, you may require a full kind if all your teeth along an arch are gone.
Even finances should play a role in qualifications. After all, dentures are cheaper than other restorations. That fact makes them suitable for patients on a budget.
Alternative Tooth-Replacement Options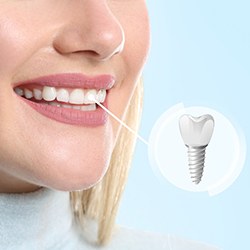 In case you aren't a good dentures candidate, don't worry; our office has other options for you. In particular, Amburgay Dental has two other procedures you could try. These include:
Dental Bridges – A dental bridge is ideal for patients only missing one or a few teeth. After all, it's made of dental crowns affixed to a prosthetic tooth. As such, it needs nearby healthy teeth to support itself.
Dental Implants – Dental implants are prosthetics placed in your jawbone. That being the case, they only work for patients with a solid bone structure. Furthermore, remember that this option is permanent and costs more than traditional dentures.
Learn More About Dental Bridges
Types of Dentures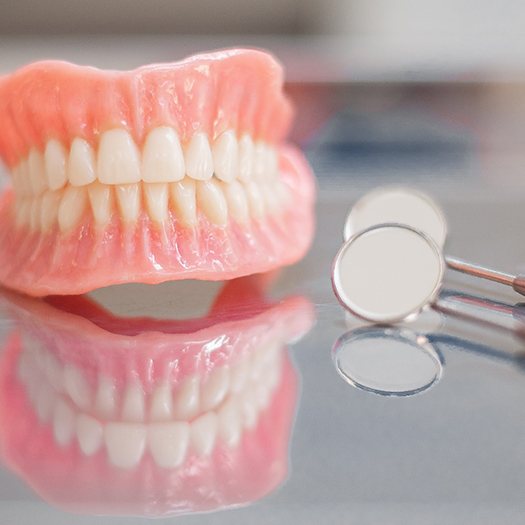 What kind of denture will you need to get? Our practice offers both partial dentures and full dentures, and we work with local specialists to bring our patients dentures supported by dental implants. The advantages and disadvantages of each option will be discussed during your initial consultation at our Abingdon office.
Partial Dentures
If only some of your teeth are missing, it is often possible to fill in the gaps with a partial denture. The gum-colored base of the partial denture will be made to fit comfortably around your natural teeth. Clasps will be used to keep your partial denture in place, and the prosthetic teeth will be designed to match your natural ones.
Full Dentures
Sometimes an entire arch of teeth might be compromised, but a full denture can help restore it. Dentures are made to be removable; when worn, they are kept in place by the suction that naturally occurs between the gums and the prosthetic. If you need help keeping your dentures from slipping around, you can pick up some denture adhesive.
Implant Dentures
You may have heard of dental implants and how they're inserted into the jaw to anchor new teeth in place. When inserted at carefully chosen locations, implant posts can be used to support full dentures as well as partial dentures. There are several advantages to getting dentures attached to implants, such as preventing any unwanted shifting of your dental prosthetic.
The Benefits of Dentures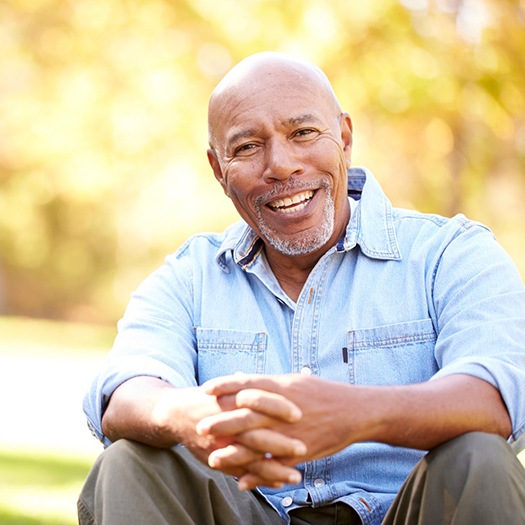 Getting dentures to address your tooth loss can be the right decision for many different reasons:
Your bite will be restored, making it possible to eat many kinds of foods.
Your ability to speak will be improved once you have a full set of teeth again.
You'll be able to preserve the shape of your face, which can help you look younger.
Dentures can last for about 7 to 10 years on average, and they're generally easy to maintain.