Tooth-Colored Fillings – City, ST
Quickly Fix a Cavity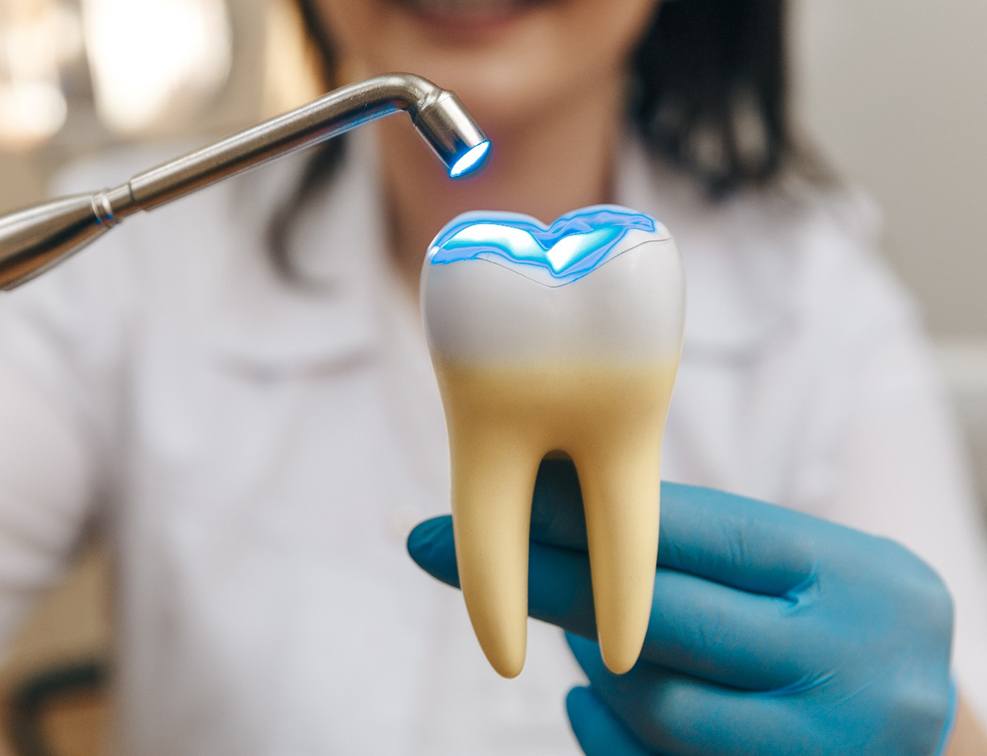 Even the smallest cavity can be a real drag, and the worst part is that it only gets worse with time. What may have started as a little bit of discomfort could eventually become something much more severe, like a root canal or even an extraction.
Thankfully, with tooth-colored fillings from Amburgey Dental, you can quickly fix a cavity and make these other procedures unnecessary. If you live near Abingdon, give us a call today and we'll be able to help you repair your tooth.
Why Choose Amburgey Dental for Tooth-Colored Fillings?
Dedicated Dentist with Over 15 Years of Experience
Nitrous Oxide Sedation Available for Anxious Patients
In-Network with Multiple Insurance Providers
What Are Tooth-Colored Fillings?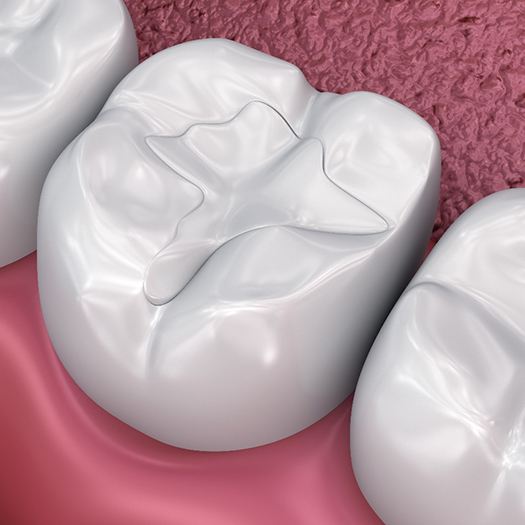 Tooth colored fillings make use of a putty-like resin that can be used to "fill in" a cavity or area of tooth decay, protecting it from further damage. Unlike the amalgam fillings you may be used to, tooth-colored fillings contain no metal. This makes them more aesthetically pleasing and makes allergic reactions to them much less likely.
The Process of Getting a Tooth-Colored Filling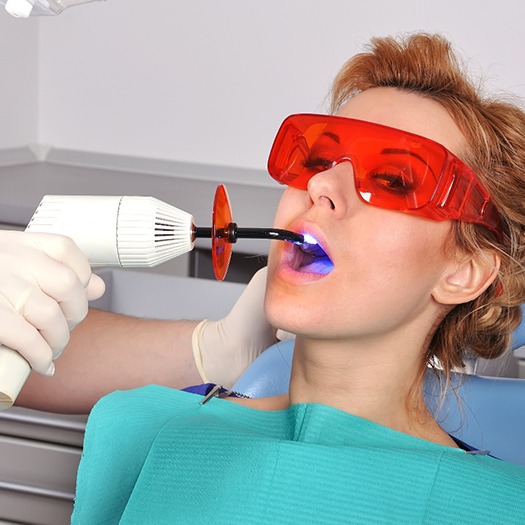 Typically, fillings of any kind are completed within a single appointment, usually within less than an hour.
When you're ready to get your filling, the first step will be to numb your mouth completely, in order to make sure that you're comfortable for the duration of your stay with us. If you're receiving sedation, we'll administer it at this point.
Once that's done, we'll remove the decayed sections of the enamel and sanitize the tooth. This should eliminate a lot of the bacteria causing the decay, which sets you up for the dental filling itself.
We'll then apply the composite resin to the tooth, placing it in layers until the cavity has been completely filled. Once that's done, we'll use a specialized UV light to harden the composite resin into place.
Finally, we'll subtly sculpt the tooth so that the filling is flush with the rest of the smile and polish it so that your bite isn't uneven.
The Benefits of Tooth-Colored Fillings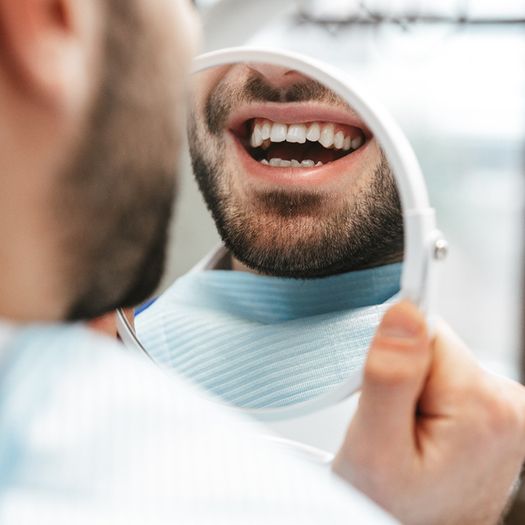 While the aesthetic benefits of tooth-colored fillings are obvious, there are other benefits of tooth-colored fillings that may not immediately come to mind.
For one, metal has the nasty habit of expanding and contracting when exposed to extreme temperatures. While the difference isn't stark enough to be visually noticeable, it will cause a bit of sensitivity when exposed to hot or cold. This also causes the fillings to rub against the tooth, which can potentially cause damage over time. Tooth-colored fillings do not have that problem.
Composite resin is also able to bond directly with the tooth in a way that metal cannot, which makes the connection between them and the tooth much more stable. This also means that less enamel needs to be removed for the fillings to be put in place.