Nightguards for Bruxism – Abingdon, VA
Keeping Your Smile Safe at Night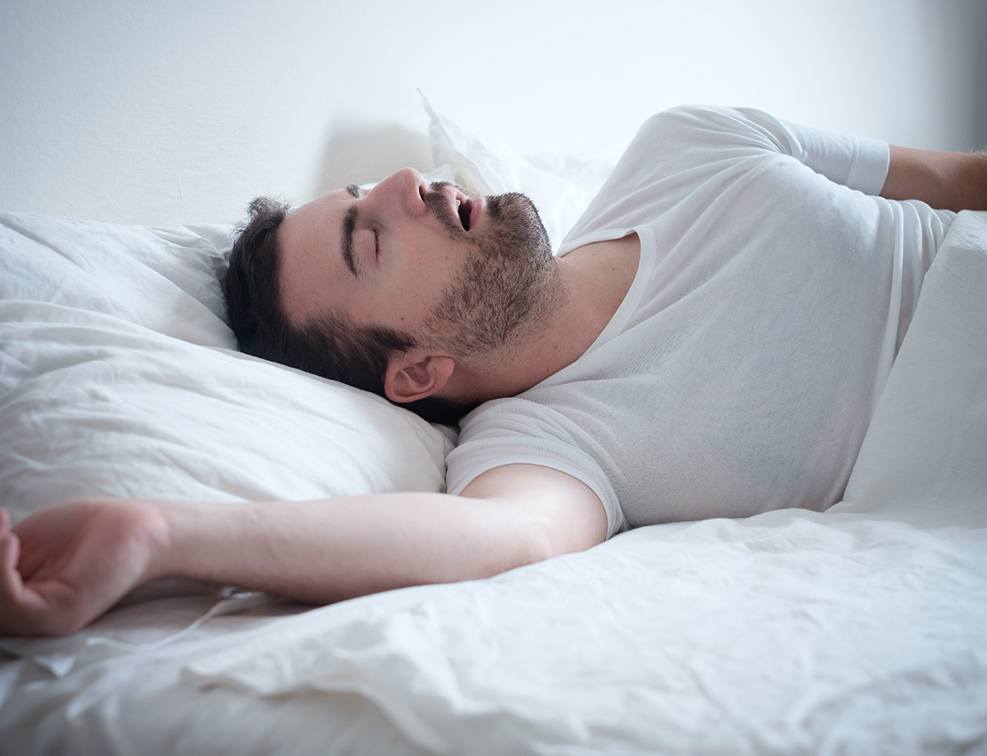 Is it normal for you to wake up with jaw pain or a pounding headache? It might mean that you're suffering from bruxism, which is where you involuntarily grind your teeth in your sleep. While that might not seem like a serious problem, ignoring it can lead to TMJ disorder, severe dental damage, and other problems. Dr. Amburgey can help you protect your smile from bruxism with fully personalized mouthguards. To learn more about how this simple appliance can protect your teeth and jaw, contact us to schedule an appointment today.
Why Choose Amburgey Dental for Nightguard for Bruxism?
Dentist with 15 Years of Experience
Fully Customized, Comfortable Oral Appliances
Short Wait Times Before Appointments
What is Bruxism?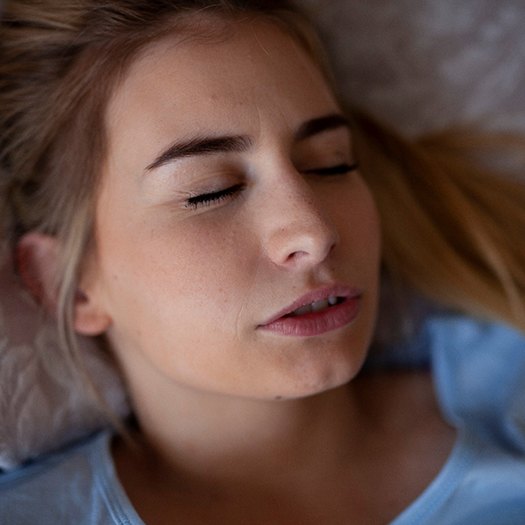 Bruxism is a condition characterized by clenching or grinding the teeth without realizing it. It's not entirely clear what causes it, but stress and orthodontic problems seem to be major risk factors. You might not realize it's happening at first, but you and your family members can potentially identify it via several warning signs:
A grinding noise that occurs whenever you're asleep.
Frequently waking up with a headache.
Constantly experiencing pain in your facial muscles.
Chronic or recurring jaw pain.
Especially sensitive teeth.
The longer bruxism goes unaddressed, the worse the damage it inflicts becomes. If you notice any of the symptoms listed above, you should schedule an appointment immediately so that we can get a feel for the situation.
What Oral Health Issues Can Bruxism Cause?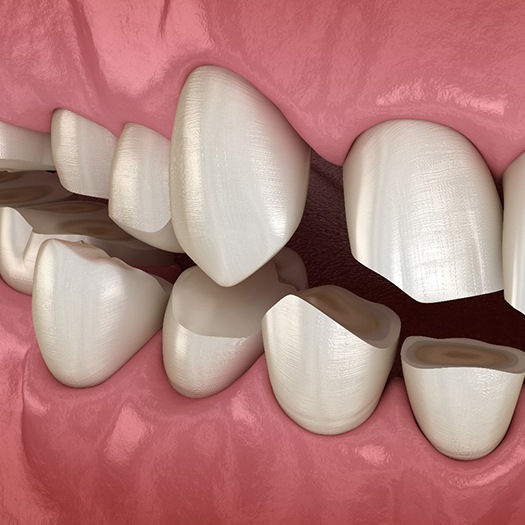 Bruxism can quickly wear down the enamel protecting your teeth, making them more vulnerable to decay and damage. Over time, bruxism can eventually lead to serious cracks, loose teeth, and sensitivity. These issues might seem manageable at first, but eventually, the discomfort will start to impact your quality of life. Don't wait too long to get bruxism under control.
How Can Teeth Grinding Be Treated?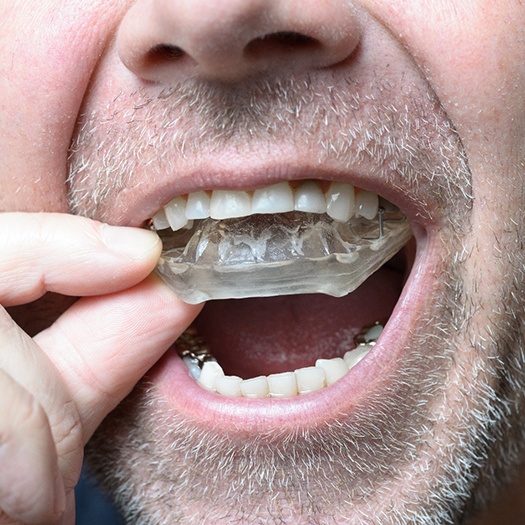 Our team can check your smile for any damage that teeth grinding has caused. We can suggest possible treatment plans depending on what issues have come up. In most cases, we'll suggest wearing a custom nightguard to protect your teeth from any further damage.
Getting a nightguard takes at least two appointments. The first is spent capturing impressions of your teeth to create a model that our dental laboratory can use as a reference. They'll be able to create a personalized mouthguard for you out of high-quality materials. When you return to our office to pick up your mouthguard, we'll make sure that it fits properly, and we'll show you the proper way to use it as well as the best methods for cleaning it.
Benefits of a Customized Nightguard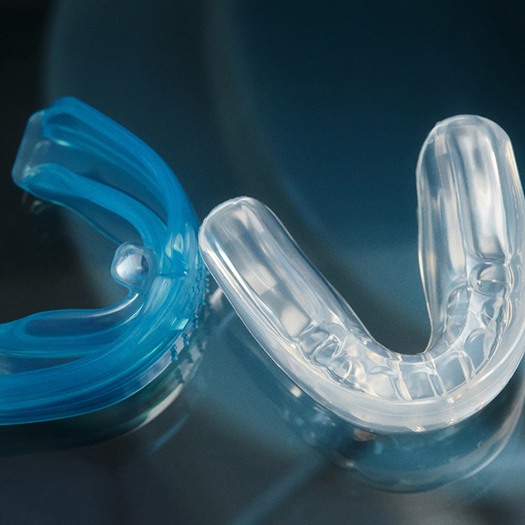 An oral appliance that fits perfectly and comfortably on your teeth.
Highly reliable protection against grinding and clenching.
Reduction of facial muscle tension, thus relieving jaw pain.
Made out of long-lasting materials, durable materials.
A see-through appliance that's very discreet when worn.