Veneers – Abingdon, VA
Transform Your Smile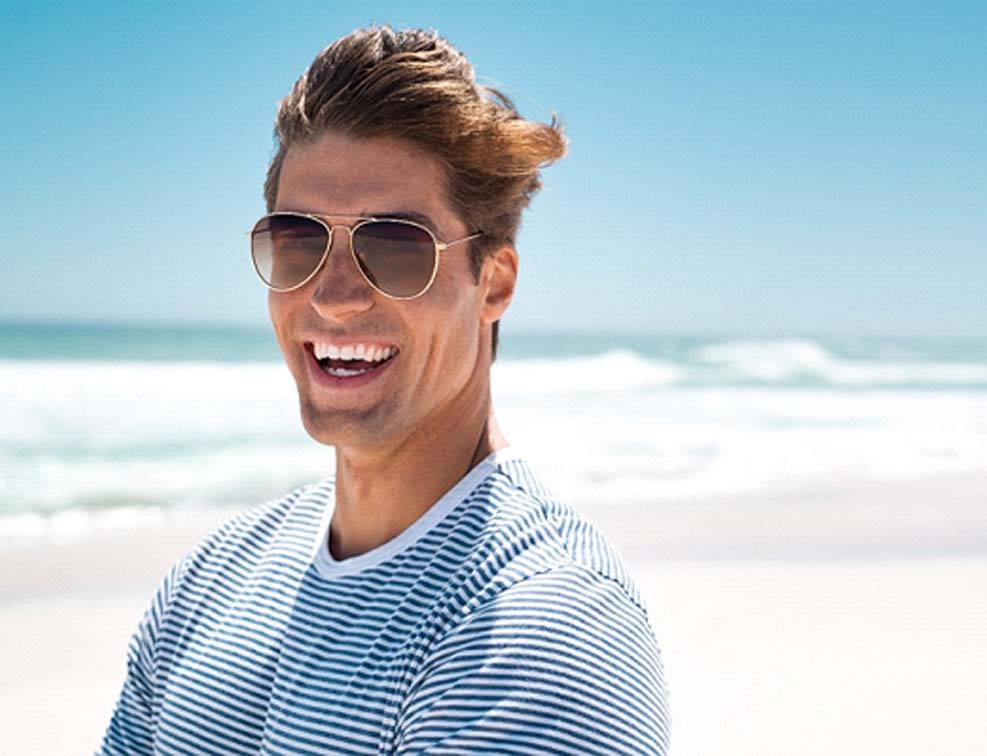 What do you feel is getting in the way of your ideal smile? Are your teeth not as white as you liked them to be? Are there visible chips or other cracks? Are some teeth crooked, uneven, or misshapen? There are many kinds of cosmetic imperfections when it comes to your grin, but with veneers in Abingdon, it's possible to correct most or all of these flaws simultaneously with just one treatment. Are you ready for the gorgeous grin of your dreams? Call our office today to set up a consultation with Dr. Amburgey to see if veneers are your best option!
Why Choose Amburgey Dental for Cosmetic Dentistry?
Dentist with 15 Years of Experience
Virtual Smile Design Previews
Long-Lasting, Lifelike Materials
What are Dental Veneers?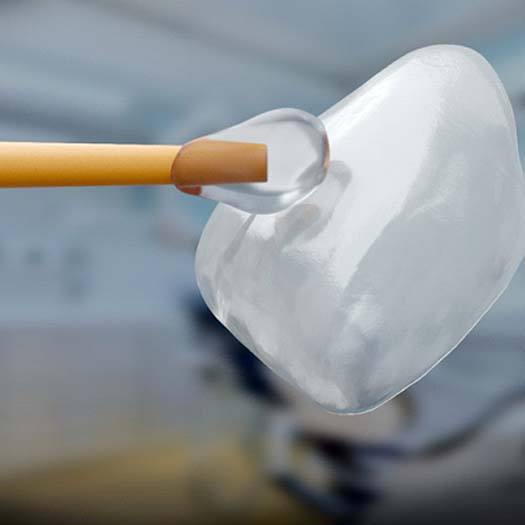 Veneers offer a minimally invasive way to correct multiple cosmetic flaws on one or more of your teeth. Typically, veneers are made out of porcelain that has been shaded so that it matches the color of your other teeth. The thin shells are carefully attached to the teeth in question to cover all of the issues causing your to be dissatisfied with your smile. Veneers are versatile enough to correct a wide number of flaws, including abnormally shaped teeth, small gaps, and minor dental damage. They can even be used to improve the appearance of crooked teeth in some cases, meaning you won't have to wear braces to straighten your smile. In many cases, veneers are an excellent solution for dark-colored teeth because they're made from stain-resistant material, meaning you'll be able to enjoy the brightness of your smile over the long term.
The Process of Getting Veneers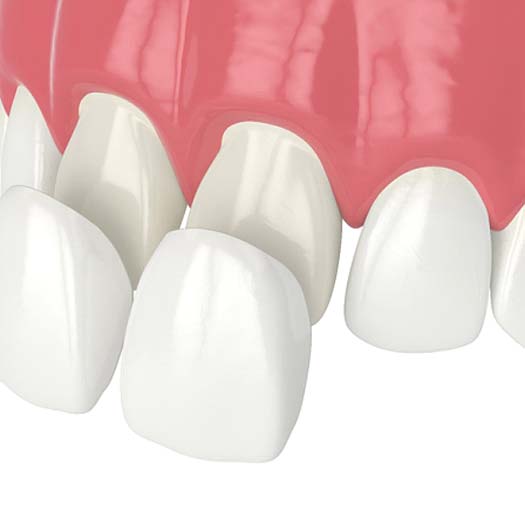 The first step is a cosmetic consultation where we discuss the corrections you want to make and consider veneers alongside other possible treatment options. If we decide that veneers are the best choice in your situation, we'll schedule you for the first stage of the treatment. This means cleaning the teeth and removing a small amount of enamel so that the veneers can sit flush on the teeth without looking overly bulky. (Note that making veneers out of porcelain means less enamel has to be remove since the veneers can be made thinner.) After your teeth are prepared, digital impressions are taken and sent to a dental lab. It will take a couple of weeks for them to make restorations that are the right size, shape, and color. Once they've been sent back to our office, we'll make any necessary adjustments before bonding them to your teeth.
The Benefits of Veneers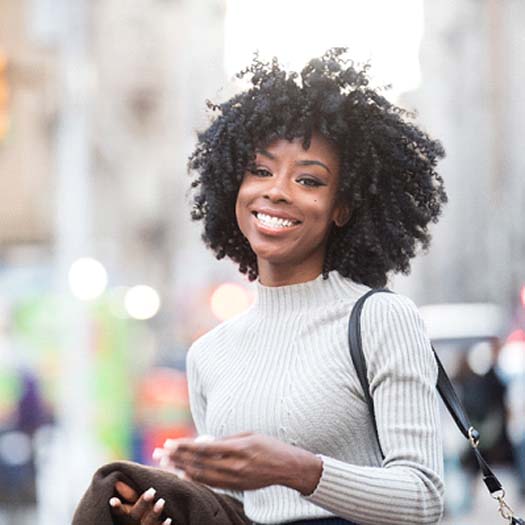 Veneers are highly recommended for people looking for cosmetic dental treatments due to the several advantages they offer, which include:
Being versatile enough to make improvements to multiple aspects of the teeth, including color, size, and shape of each tooth.
They are minimally invasive compared to other treatments.
The results are very natural-looking, so most people won't realize you've had cosmetic work done.
Veneers can last for a very long time with the right maintenance.
The entire procedure can be completed in as little as two minutes.
Understanding the Cost of Veneers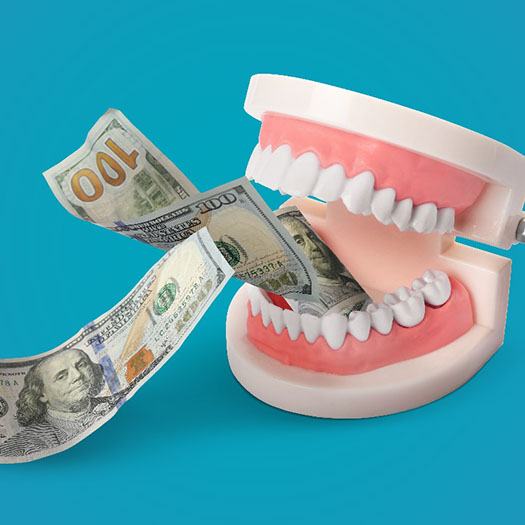 At this point, you might be considering porcelain veneers. It'd be great if you are — these tooth-colored shells would do your smile good! That said, you might hold back due to the cost of veneers in Abingdon. After all, prettier teeth don't mean much when they "break the bank." The truth, though, is that Dr. Amburgey's veneers are a great investment in your pearly whites. Still, you can always consider Amburgey Dental's other cosmetic treatments. Just keep reading to learn more, or perhaps book a visit with us.
Cost vs. Cosmetic Dentistry: What's Right for Me?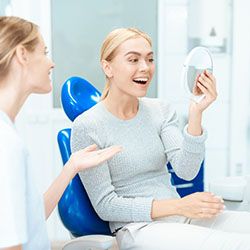 If you didn't already know, cosmetic dentistry isn't all the same. Its different procedures have different effects and varying costs. As such, you may want to assess such things before seeking treatment. In particular, take a look at our practice's standard services:
Cosmetic Dental Bonding: Dental bonding is often praised as the quickest and cheapest cosmetic option for teeth. In just one short dental visit, it can apply tooth-colored resin that hides minor smile flaws. In exchange, though, it can't handle major imperfections and needs re-doing every few years.
Teeth Whitening: Compared to other options, whitening brightens smiles at an affordable price. Still, patients should remember that it won't affect tooth position or shape. Its features are, in this way, somewhat limited.
Metal-Free Crowns: Per their name, metal-free crowns are ceramic "caps" that cover the tops of damaged teeth. They blend seamlessly with smiles due to their tooth-colored appearance. At the same time, though, their cosmetic and protective features make them pricier than other treatments.
Veneers: As you may already know, veneers can instantly transform many aspects of your smile. By hiding flaws beneath beautiful porcelain, they can alter your teeth color, shape, position, etc. Best of all, these prosthetics are cost-effective and a worthy, long-term investment. They'll boost your smile's looks for 15 years or more with proper care!
How to Make Veneers Affordable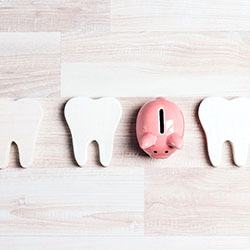 Unfortunately, dental plans don't usually include veneers in their coverage. Most Insurance companies consider them purely cosmetic and thus "medically unnecessary." Consequently, you shouldn't count on a provider to foot the bill for veneers.
Of course, Amburgey Dental has other ways to make veneers affordable. The most obvious is our flexible financing process, which relies on third-party services like CareCredit. This approach lets you pay for many treatments — veneers included — in low-interest monthly installments. That way, you can cover care's price over time instead of all at once.
If you're eager to get beautiful, budget-friendly veneers, give our office a call! We'd be happy to use them to make your smile look better than ever before!
Veneers FAQs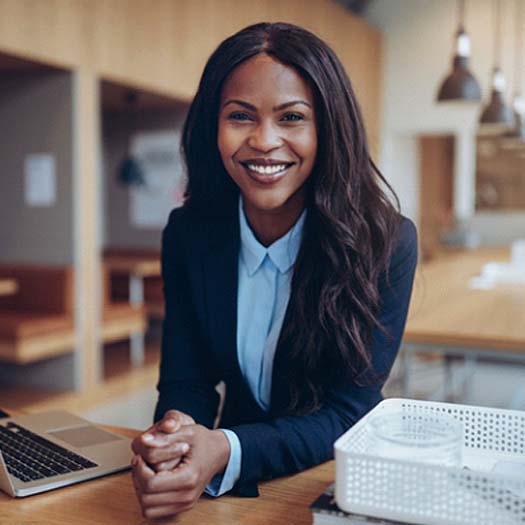 Veneers are a great option if you are looking for a dramatic smile makeover. However, they can be quite an investment, so it pays to be well-informed. We're here to help! Here are the answers to some of the most common questions we receive about veneers in Abingdon. If you don't see the information that you're looking for below, don't worry! Contact our office , and we'd be happy to talk more about the procedure and get you started with an initial consultation.
Are Veneers Permanent?
Veneers aren't technically permanent because they will eventually need to be replaced. However, they are considered to be irreversible. To ensure that the veneers fit properly on the teeth, small amounts of enamel have to be filed away. Removed enamel doesn't grown back, so teeth that have been prepared in this way will always need to be covered by either crowns or veneers.
Will I Still Be Able to Drink Coffee with Veneers?
Veneers that are made from porcelain are stain-resistant, so the particles in dark-colored foods and beverages have a hard time slipping beneath the surface and causing discoloration. Ultimately, you should be able to drink your morning cup of coffee without worrying too much about staining your veneers. Just keep in mind that veneers aren't stain-proof, so excessive consumption of coffee and other dark-colored beverages could still have a negative impact. Moderation is key!
Do Veneers Give You a Lisp?
Some people have trouble pronouncing certain words when they first get their veneers, therefore resulting in a temporary lisp. This is partially due to muscle memory, as the tongue isn't yet used to accounting for the presence of veneers when you talk. The tiny difference in thickness affects the way the tongue moves. The good news is that your tongue will eventually adjust on its own. You can speed along this process by practicing the pronunciation of difficult sounds and words.
How Many Veneers Will I Need?
The goal of dental veneers is for all of your visible teeth to match, so you will receive the appropriate number to accomplish this goal. Some people opt for a single veneer to cover one pesky tooth while others get anywhere between 6 and 12 for a more complete smile makeover. During your initial consultation with us, we will discuss what the right number is to reach the goals you have for your smile.